We defend
Medical Insurance Recovery

Audits for you

Recovery Audits take time and attention away from your practice. And missing a critical audit deadline means money out of your pocket. 

RevKeep was formed at the request of a midwestern hospital seeking our help to streamline the complex process of tracking and responding to Recovery Audits (also known as Post-Payment Audits) in a timely manner.

And now we offer this service to all providers. 

You focus on your patients, let us focus on your Complex Audits (whether they are RAC Audits, MAC, ZPIC or private insurance audits). We help providers retain more of the money they earned for clinical services previously provided.

The RevKeep solution is considered by the RAC Monitor (the industry's foremost news source) to be a provider's defense in fighting and managing recovery audits.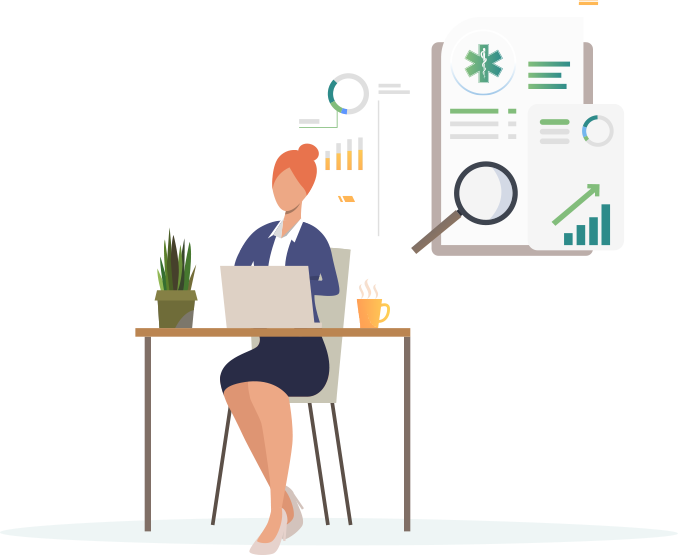 Up to 25% of healthcare claims are
subject to post-payment audits
RevKeep reduces the disruption and resources
needed to respond to recovery audits.
Most providers are using manual
or non-scalable systems
RevKeep is automated and scalable.
Hospitals lose $4.9M
and small practices lose
$40k on average, annually
Big or small, we can help.
RevKeep is considered the
"EHR for Post-Payment Audits"
Use RevKeep start to finish.
Medical audits have increased by
over 900% in recent years
No one is immune to Post-payment audits.
RevKeep helps you retain more revenue
Centralized tools and AI empower your response.
Post Payment Audits:

The Problem
Audits are profitable for Payors. $2 invested = $17 ROI
Payors will go back 3+ years to audit
Payors are using sophisticated algorithms
Audit guidelines change; accurate responses are critical
Audits often arrive in large waves
Employee turnover causes loss of case knowledge
No centralized tracking or monitoring response system
Audits are complex and highly time-sensitive
RevKeep:

The Solution
RevKeep simplifies the complex post-payment audit process of tracking and responding:
Resources, guidelines, tools and templates are at your fingertips.
Control claims management processes internally, granting access to internal employees / external consultants as needed.
Centralize claims management and audit response process.
With Artificial Intelligence, take advantage of historical data to quickly respond to audits involving similar procedures or diagnosis codes.
Track, complete and submit necessary audit responses, meeting critical deadlines.
View dynamic reports on historical audits, and the status of all current audits.
RevKeep:

Get Started

Schedule your RevKeep demonstration today to learn how quickly
you can take Control of your Post-Payment Audits.
Keep more of your hard-earned revenue
Simplify the RAC Audit process
Efficiently manage post-payment claims denials
Reduce the administrative costs of post-payment audits
Master Medicare appeals
Customize responses to audit inquiries
Reduce revenue losses from employee turnover
Artificial Intelligence empowers your response