As a healthcare provider, you need to be prepared for post payment audits in 2022. As noted in Becker's Hospital CFO Report in June, nearly half of RCM departments facing severe labor shortages.
Post payment audits are referred to by many different names such as OIG Audits, RAC Audits, or Additional Documentation Requests to name a few.
Providers must have processes that protect sensitive information
---
Remote Work Has Affected Internal Processes for Healthcare RAC Audits in 2022
The auditing process for healthcare organizations is going to change significantly in 2022. In previous years, audits were largely focused on financial records and compliance with federal regulations. However, in 2022, the auditing process will be much more comprehensive. Organizations will be required to demonstrate that they are providing quality care to patients.
Remote work can be tough for anyone in the healthcare industry due to issues protecting sensitive information
Healthcare RAC Audits in 2022 can come from Medicaid Services, CMS, or private insurers. As healthcare law continues to change, it is imperative that providers have a streamlined process for handling these requests and managing feedback from private payers and federal government websites
One other item of note is to have team members focused on updates from the office of inspector general (OIG) and their updates. These updates come from the federal government site of department of health and human services. The united states government has a special interest in keeping Medicare payments timely an accurate. Therefore the hhs office of inspector general performs investigative efforts to analyze sensitive patient information on Medicare beneficiaries. These audits by the united states government are well intentioned for the betterment of the healthcare industry and hhs programs.
Audits can be a challenge for healthcare organizations, but with careful preparation, providers can ensure that they are ready for any audit request. By being aware of the changes that are taking place in 2022, providers can be sure that they are ready for whatever comes their way.
Healthcare Audits in 2022 and What They Entail
Eliminate the busy work of Medicare Advantage audits with software solutions
As we alluded in the introduction, post payment audits in healthcare create significant challenges and burdens to the healthcare system. These audits are designed to improve patient safety, quality of care, financial management, and billing and coding accuracy.
An organization that does not meet these requirements may be subject to penalties and sanctions, including fines, payment suspensions, and exclusion from federal health programs.
Why Would an Insurance Provider Insurer or Medicaid Services Perform Post Payment Audits?
Another reason an insurer might perform a post payment audit is to assess how much money they are owed by the provider. This can be done by reviewing medical records and billing information to identify any discrepancies. If the insurer finds that the provider has overcharged them, they may seek reimbursement for the amount owed.
What Triggers a Post Payment Audit?
One of the most common reasons for an insurer to perform a post payment audit is billing discrepancies. This can be identified by reviewing medical records and billing information to identify any inconsistencies. If the insurer finds that the provider has overcharged them, they may seek reimbursement for the previously paid amount.
Medicare Advantage Typically Audits Based on OIG Recommendations
Employers are increasingly turning to remote work as a way to cut costs, but there are some risks associated with this trend. One of those risks is that it can be more difficult to conduct post payment audits when employees are working remotely. This is because it can be more difficult to obtain the necessary information from employees who are not physically present at the organization and work in a collaborative fashion to complete these processes.
Overall, Healthcare RAC Audits in 2022 is going to be much more comprehensive than in previous years for providers who bill the united states government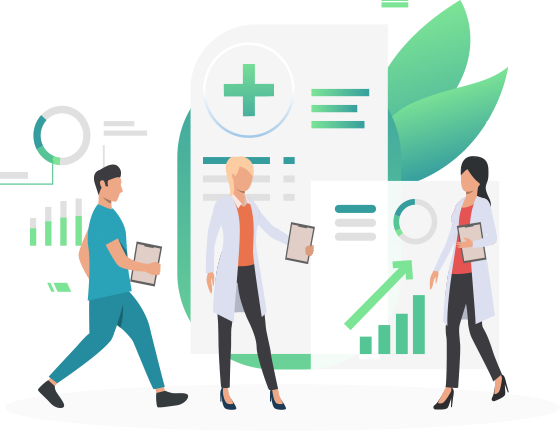 Navigating federal government websites can be a challenge for anyone, especially for an already overburdened healthcare system.
One of the main reasons why insurance payers ensure that healthcare providers are not overbilling or providing unnecessary services is to protect patients. If providers are overbilling or providing unnecessary services, it can drive up the cost of healthcare for everyone. This can also jeopardize the quality of care that patients receive.
Insurance companies are always looking for ways to prevent fraud and abuse in the healthcare system. This helps to keep premiums down for everyone and ensures that resources are not wasted on those who could get better care elsewhere.
This helps to prevent fraud and abuse, as well as to keep premiums down for everyone.
How to handle post payment audits in a remote world with the Federal government site
In a remote world, it is important for healthcare organizations to have a process in place for responding to audits in a timely fashion. This process should include steps for gathering and reviewing records, as well as for preparing and submitting documentation.
Technology can also be used to your advantage during healthcare audits. Organizations can use technology to store and review records, as well as to submit documentation to auditors. Reporting!
Conclusion Federal Government websites
By 2022, post-payment audits will be largely conducted remotely. This shift towards remote work will require medical practices to manage their billing and collections processes more carefully than ever before. Here are a few tips for doing so:
1) Make sure your billing and coding procedures are up-to-date and accurate.
2) Use secure, cloud-based software to ensure that patient data is transmitted securely.
3) Train your staff on how to use remote audit tools effectively.
4) Stay organized and keep track of all communications with insurance companies and patients.
5) Remain vigilant in the collection process and follow up on any outstanding payments promptly. By preparing for these changes now, you can ensure that your medical practice remains compliant and profitable well into the future.
---
FAQ
What is a healthcare audit?
A healthcare audit is an examination of the financial and operational records of a healthcare organization by an external auditor. The purpose of a healthcare audit is to assess the financial health of the organization and identify any areas where improvements can be made.
Who conducts a healthcare audit?
Private payers and Medicaid/Medicare services utilize third part medical record audit companies who are paid on a commission based on the recovered amount of previously paid services.
How much does a healthcare audit cost?
The cost of a healthcare audit varies depending on the size and complexity of the organization being audited. However, in general, the cost ranges from several thousand to tens of thousands of dollars.
What are the risks associated with a healthcare audit?
The risks associated with a healthcare audit include potential financial losses and damage to the organization's reputation. It is important to note that these risks can be mitigated by proper planning and execution of the audit.
What providers are being targeted for Healthcare RAC Audits in 2022?
In 2022, the OIG has announced that telehealth, home health services, nursing homes, and SNFs (skilled nursing facility) will be a main focus of the OIG work plan looking for potential abuse of the Medicare advantage program and Medicare part C.
Can I get a copy of the healthcare audit report?
Yes, you can get a copy of the healthcare audit report. The report will be provided to the organization's management and board of directors. It is typically not released to the general public and national institutes.